Posted by New England Trading Co on 6th Jul 2021
Lobster Rope 101 - Your Top Questions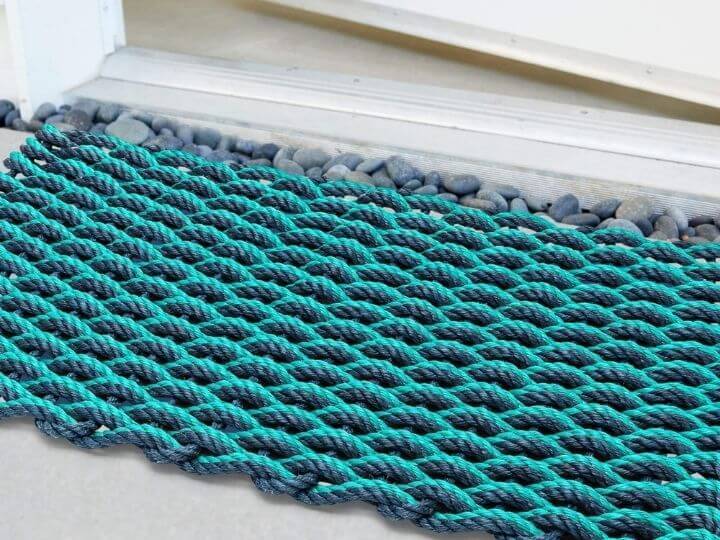 Q: Are Lobster Rope Doormats weatherproof?
A: Yes - the marine-grade commercial fishing rope used to weave all of our Lobster Rope Doormats is specially engineered to hold up to sun, salt, & water.
Q: Will Lobster Rope Doormats bleed when wet?
A: No. Lobster Rope Doormats do not bleed or transfer color under any circumstances.
Q: Should I use my doormat indoors or outdoors?
A: They make perfect door mats for outdoors because they are fast-drying and are mold and mildew resistant.
Q: How do I clean my Lobster Rope Doormat
A: Lift it up, sweep away all the accumulated dirt (you will be amazed at how much it caught!). Then hose it down right at your door. No more "thwacking" your rug against a wall!
Q: What size doormat should I choose?
A: One of the most popular sizes for an outside front door mat is 18 x 30. Check out our buying guide here to find your perfect size of doormat.
Lobster Rope 101 - Why they make the best outdoor doormats:
Looking for more coastal accessories?

The excellence of a gift lies in its appropriateness rather than in its value.