Wicked Good Lobster Rope Doormats
Handwoven on the coast of Maine from new polypropylene nautical rope designed to tether lobster traps in the sea. These long-lasting welcome mats are water, mildew, & mold resistant.
Arrives with a descriptive card perfect for gift-giving.
---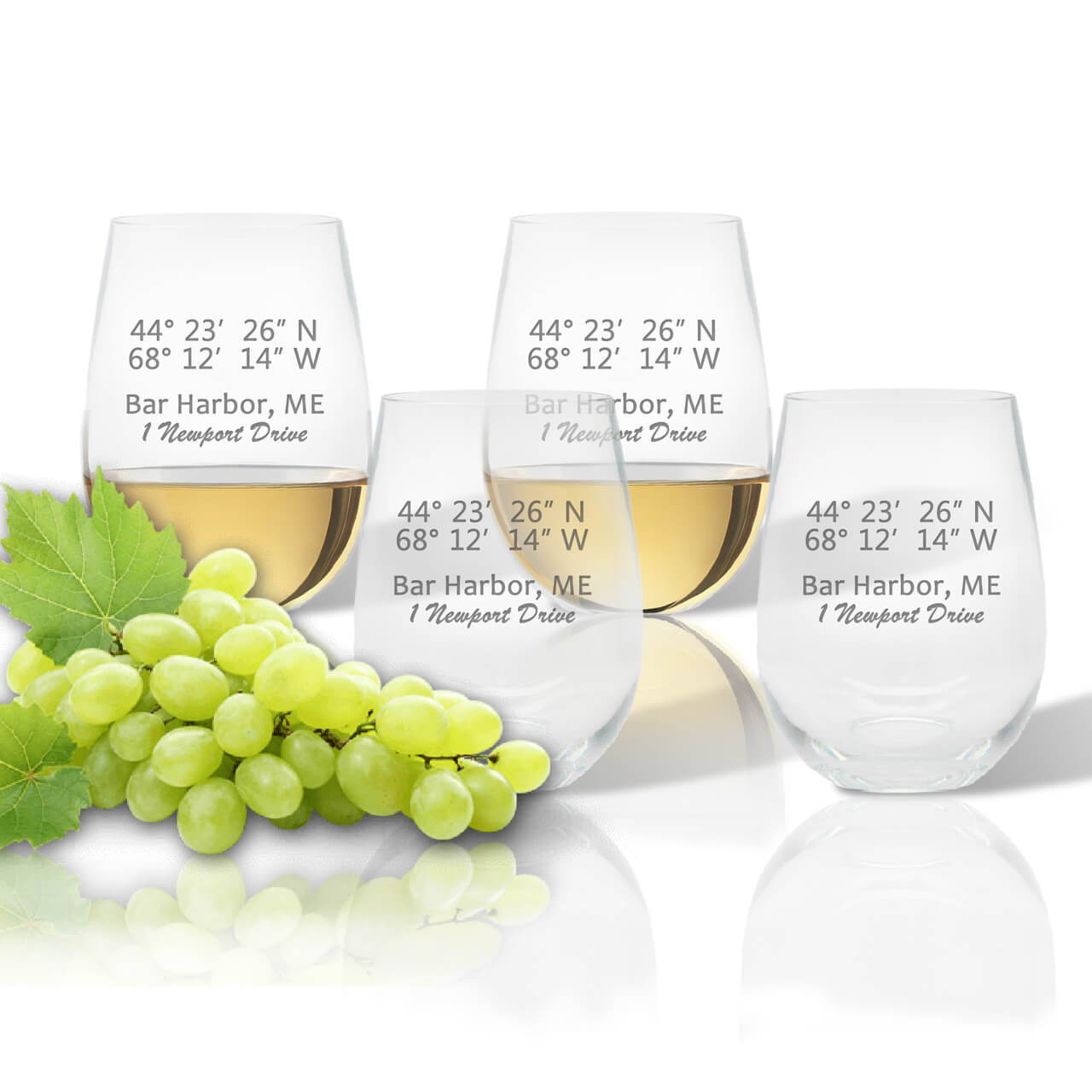 Custom Latitude/Longitude
Unbreakable Drinkware
Whether sipping surfside or enjoying a cool drink on the boat, these crystal-clear high grade acrylic wine tumblers add sophistication -and safety- to outdoor dining. Give us the address and we'll do the rest.
---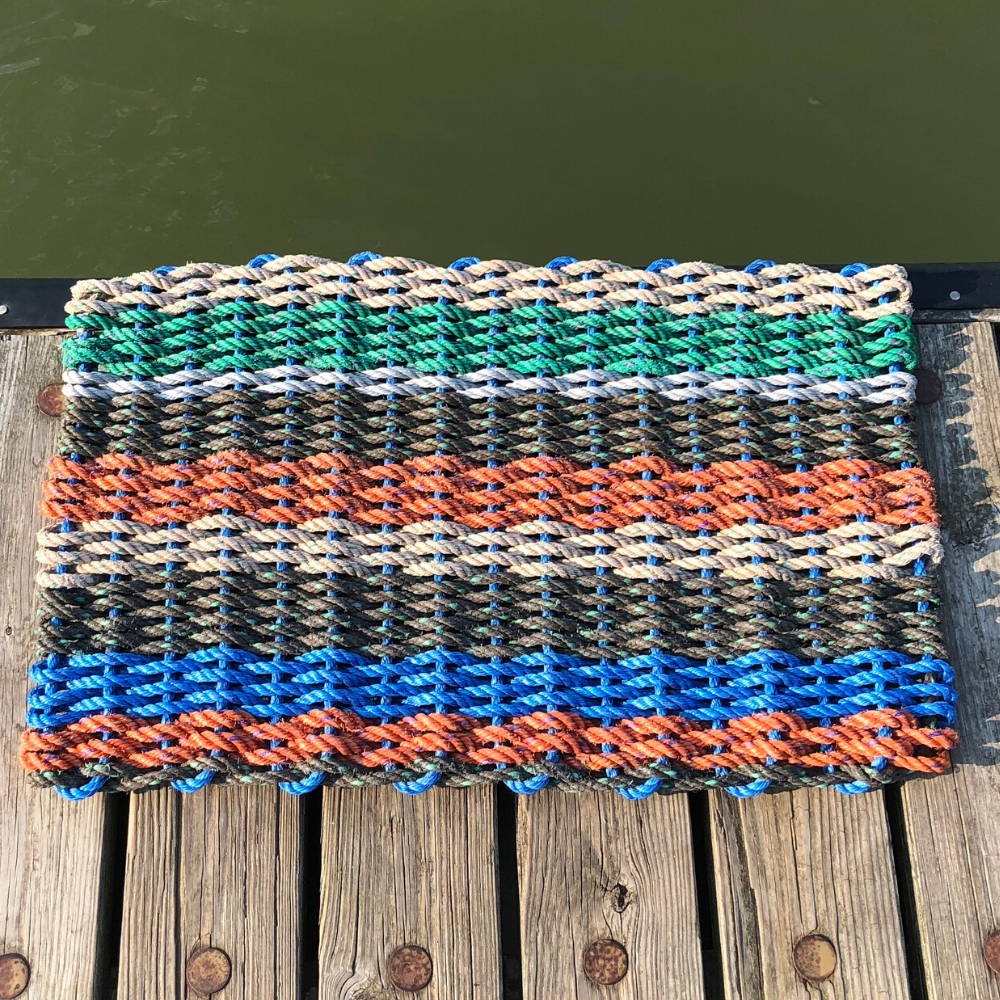 Recycled Lobster Rope Doormat
Each one-of-a-kind handwoven welcome mat upcycles lobster rope that once tethered traps in the sea. The eco-friendly doormats are true pieces of nautical history. Colorful, random stripes work in all nautical decors. Arrives with a descriptive card perfect for gift-giving.
---
Handcrafted in Maine
Enjoy a smooth pour with this unique wine & liquor dispenser. Features river rock handle, stainless steel spigot, and natural granite base.
"It was by far their favorite Christmas gift! The stone was beautiful!" - Shellie G.
---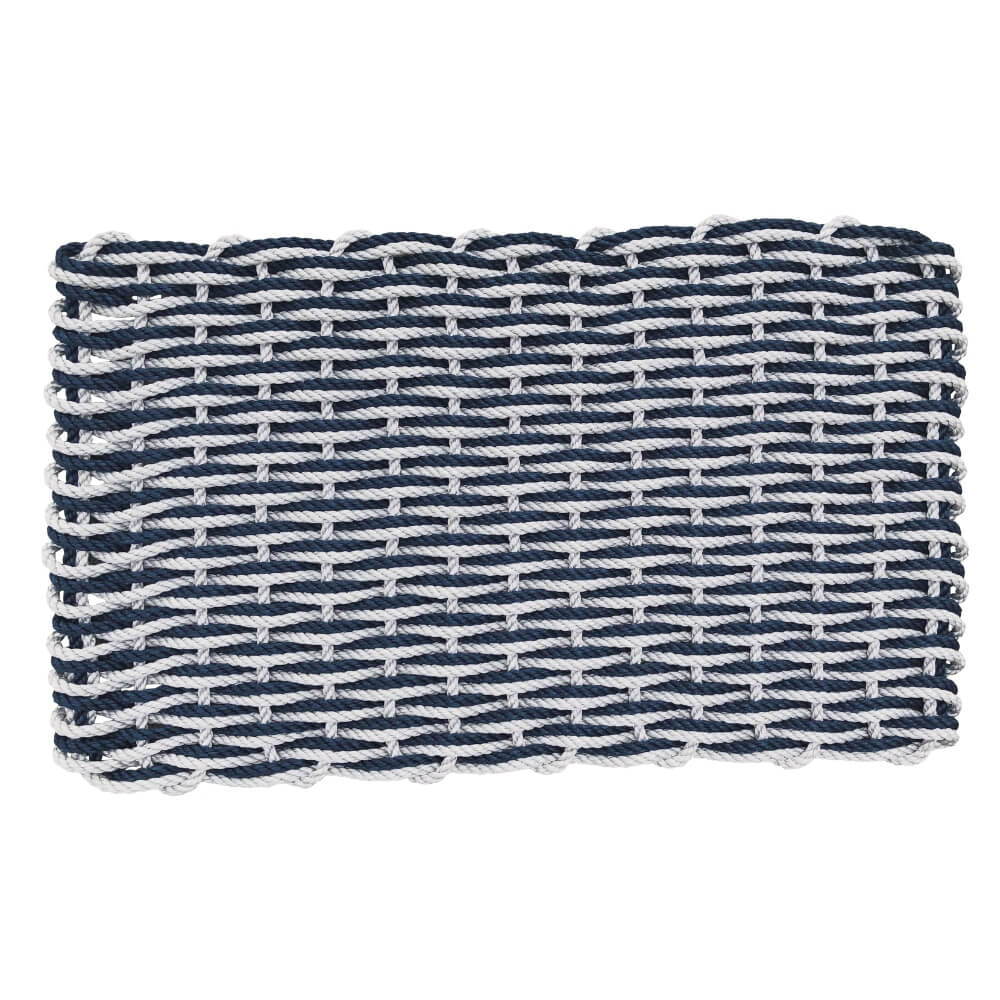 ColorWave Lobster Rope Doormat
Warm and cheery welcome mats that feature a special double weave reminiscent of ocean waves. Long-lasting new polypropylene rope that is water, mildew & mold resistant.
---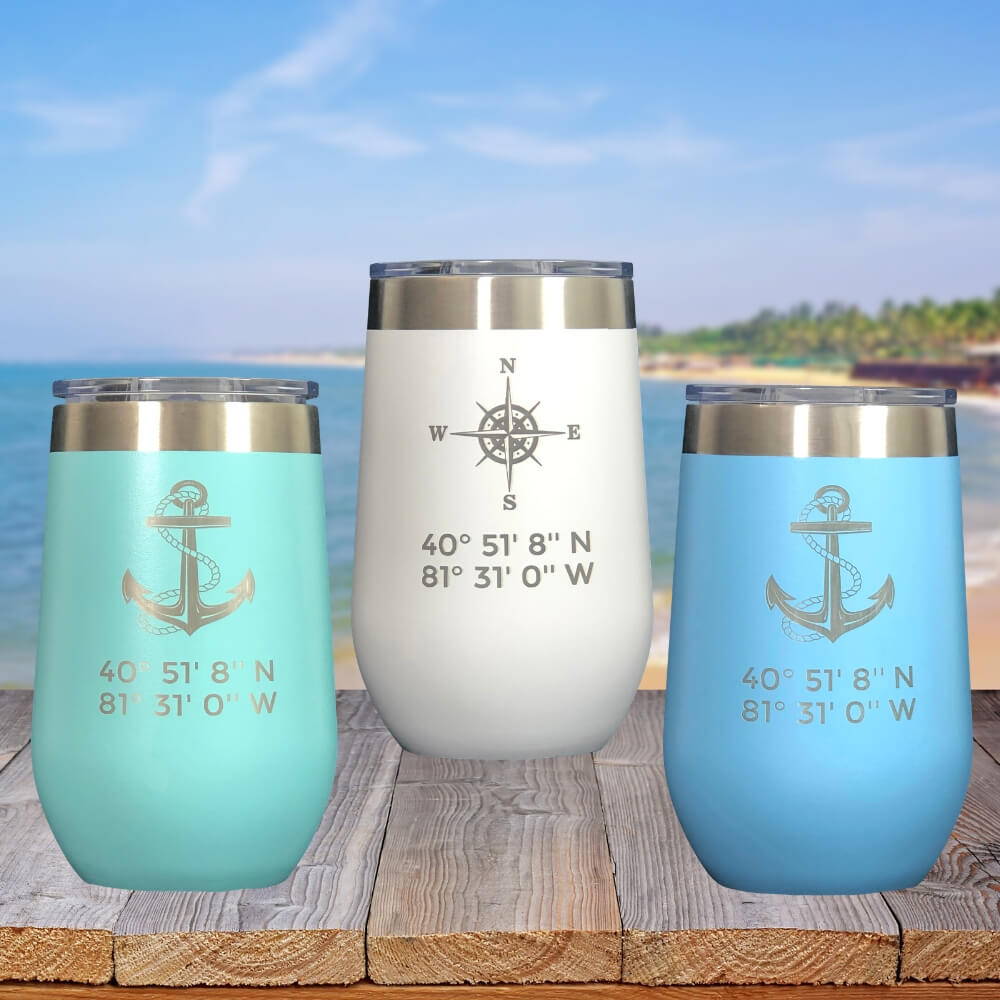 Latitude/Longitude Polar Wine Tumbler
High endurance tumblers precision-engraved with your choice of nautical design, plus the latitude longitude of any location in the world. Mark a special place or memory. Each tumbler is made of stainless steel with a powder coated exterior in your choice of colors. Engineered with double wall,vacuum insulated construction
---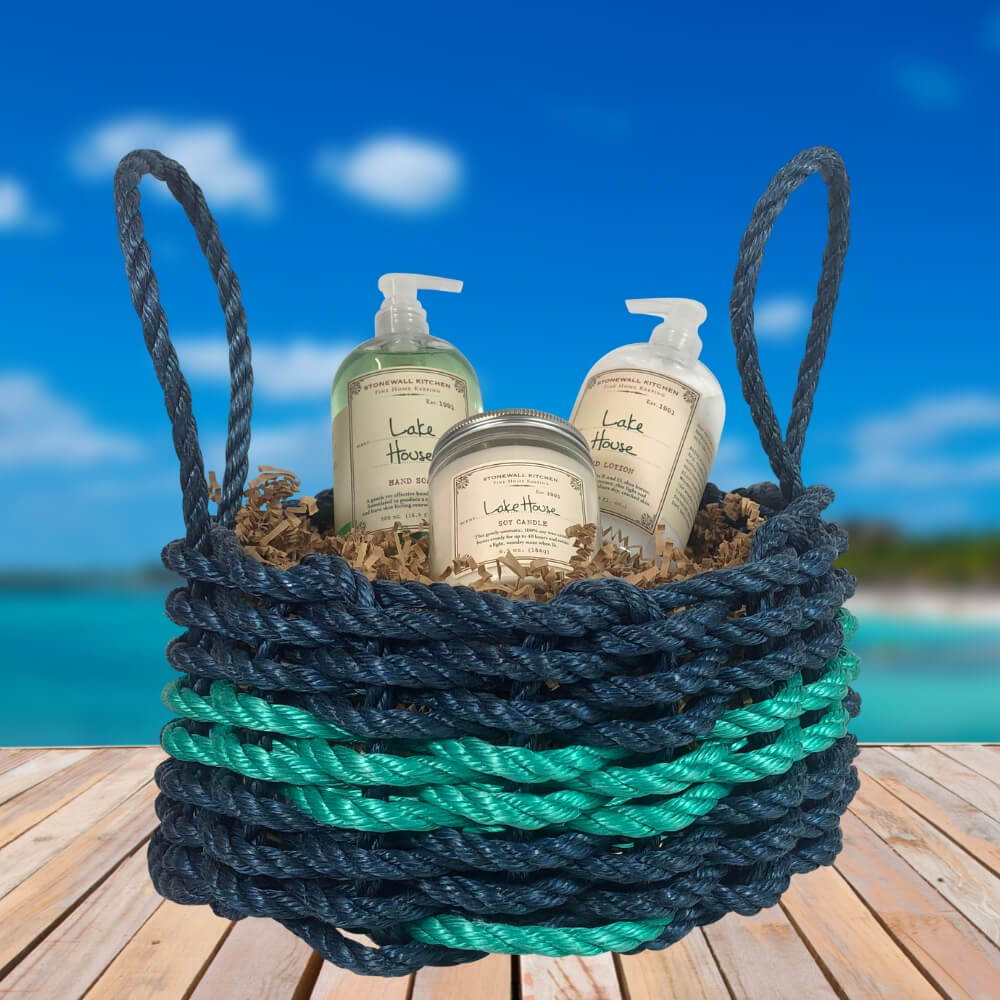 Wicked Good Lobster Rope Gift Baskets filled with specialty foods or unique coastal scents. Each reusable baskets is handwoven in Maine and doubles as a planter, magazine holder, garden caddy and more.
Choose from over 10 gift basket options.
---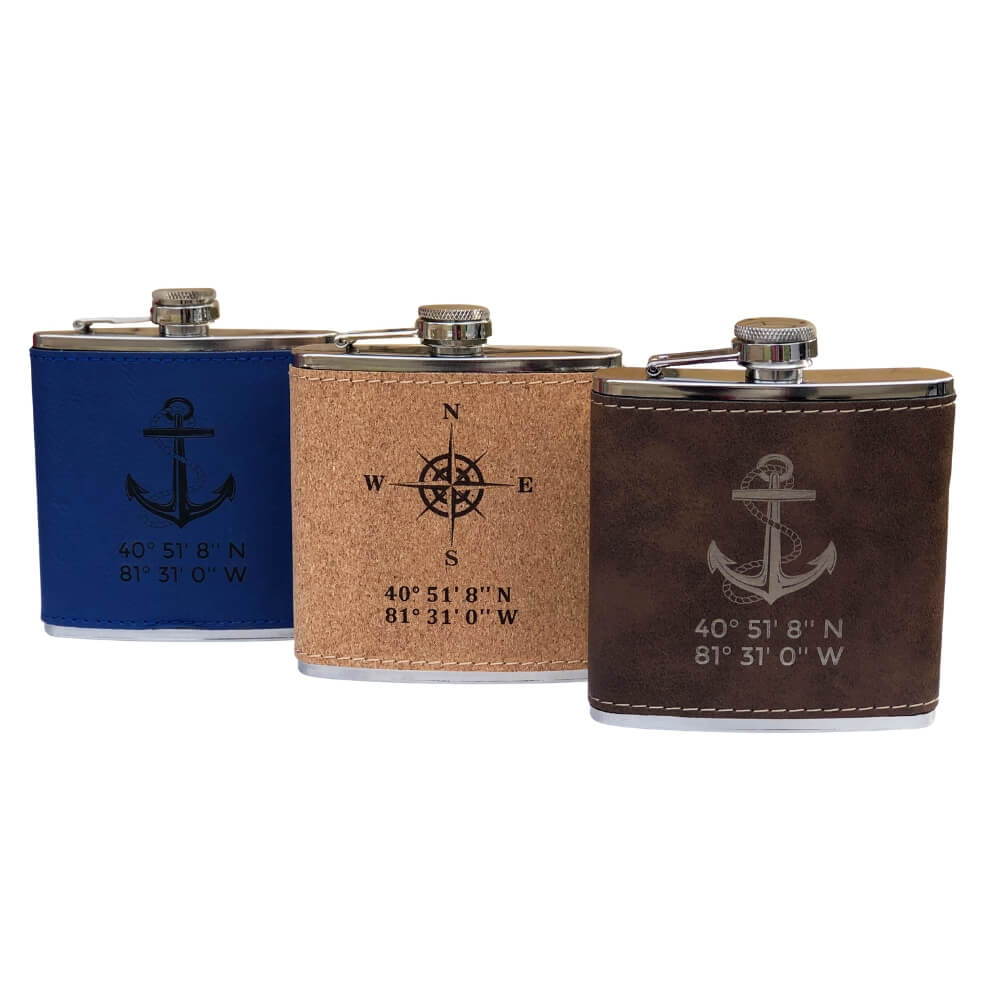 Personalized Nautical Flasks
Custom engraved stainless steel flasks featuring a Compass Rose or Nautical Anchor with latitude/longitude coordinates of your location choice. Choose from 3 colors. Each richly textured with stitching on top, bottom, and reverse for an elegant, finished look
---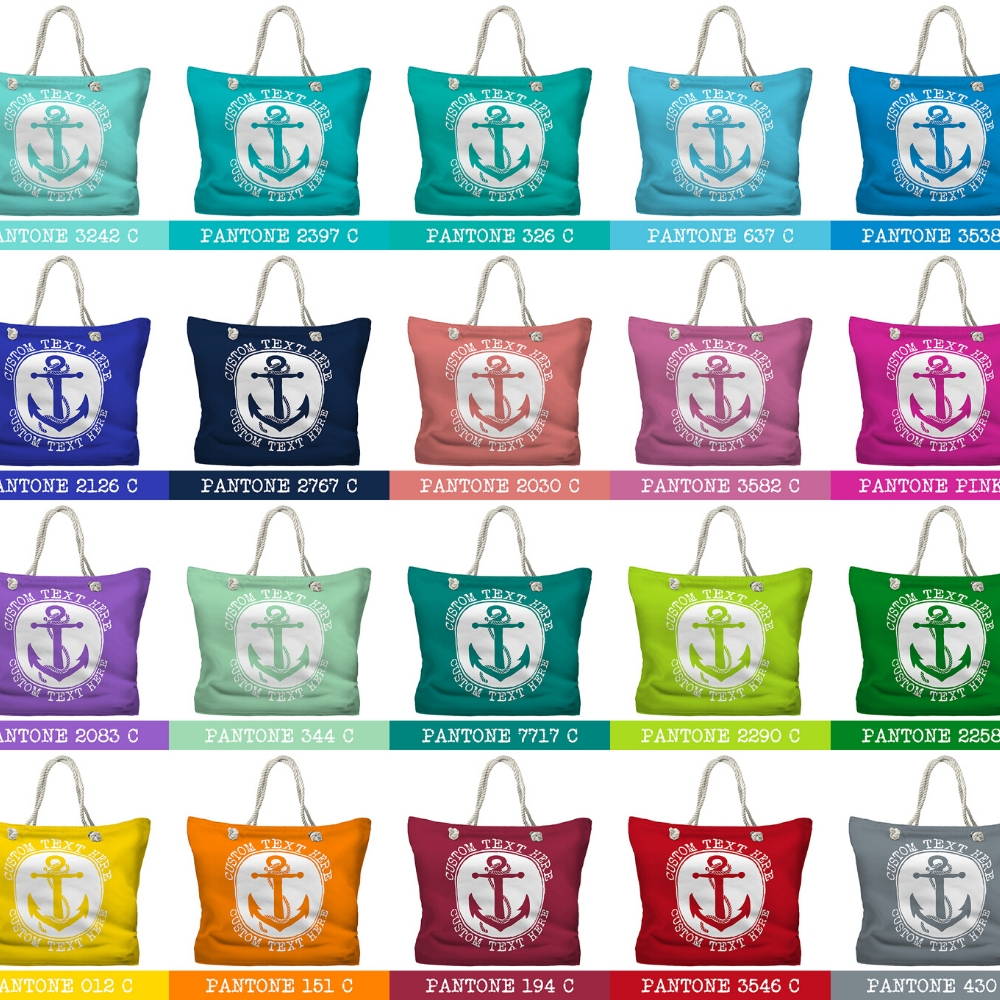 Personalized Nautical Beach Bag
in over 20 Colors
Choose from 2 nautical designs and over 20 colors. Water-repellent polyester and a nice, roomy size so you can store you towels, sunscreen, and beach essentials.
---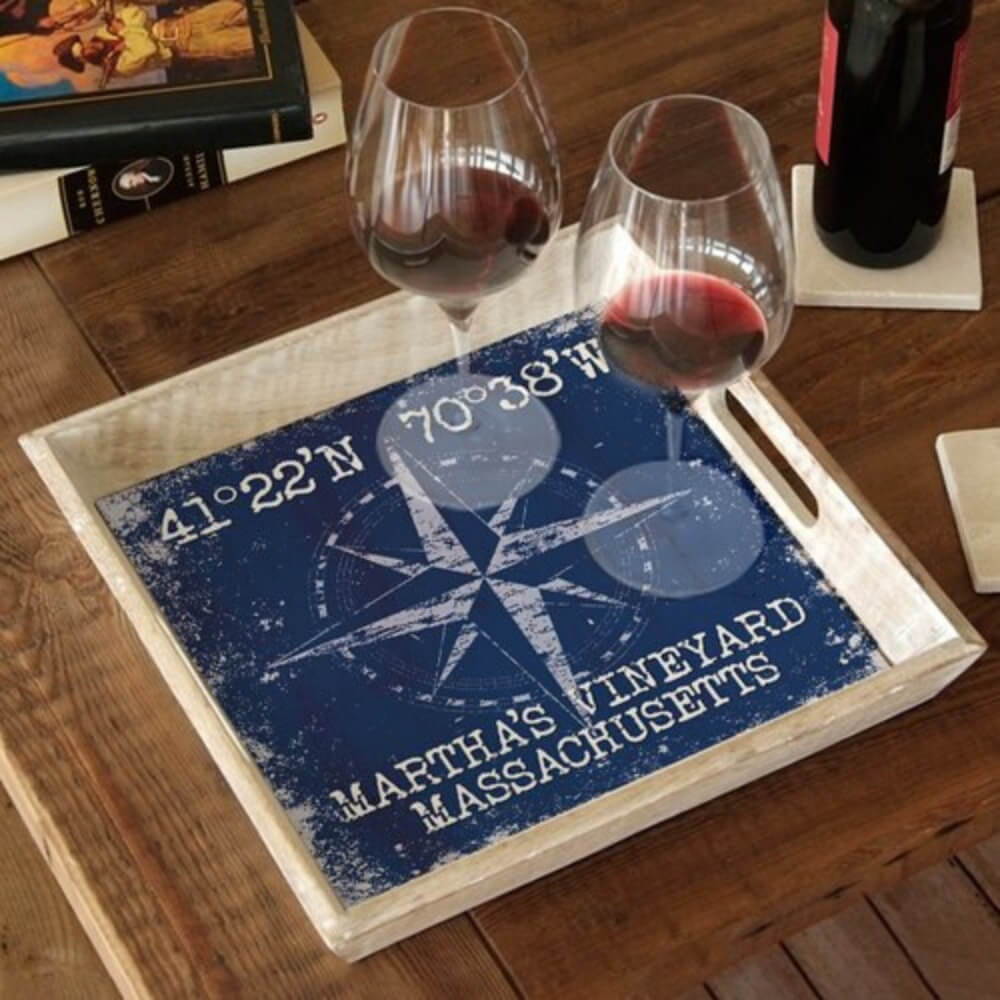 Personalized Nautical Serving Tray


Serve your favorite drinks in cool nautical style...
---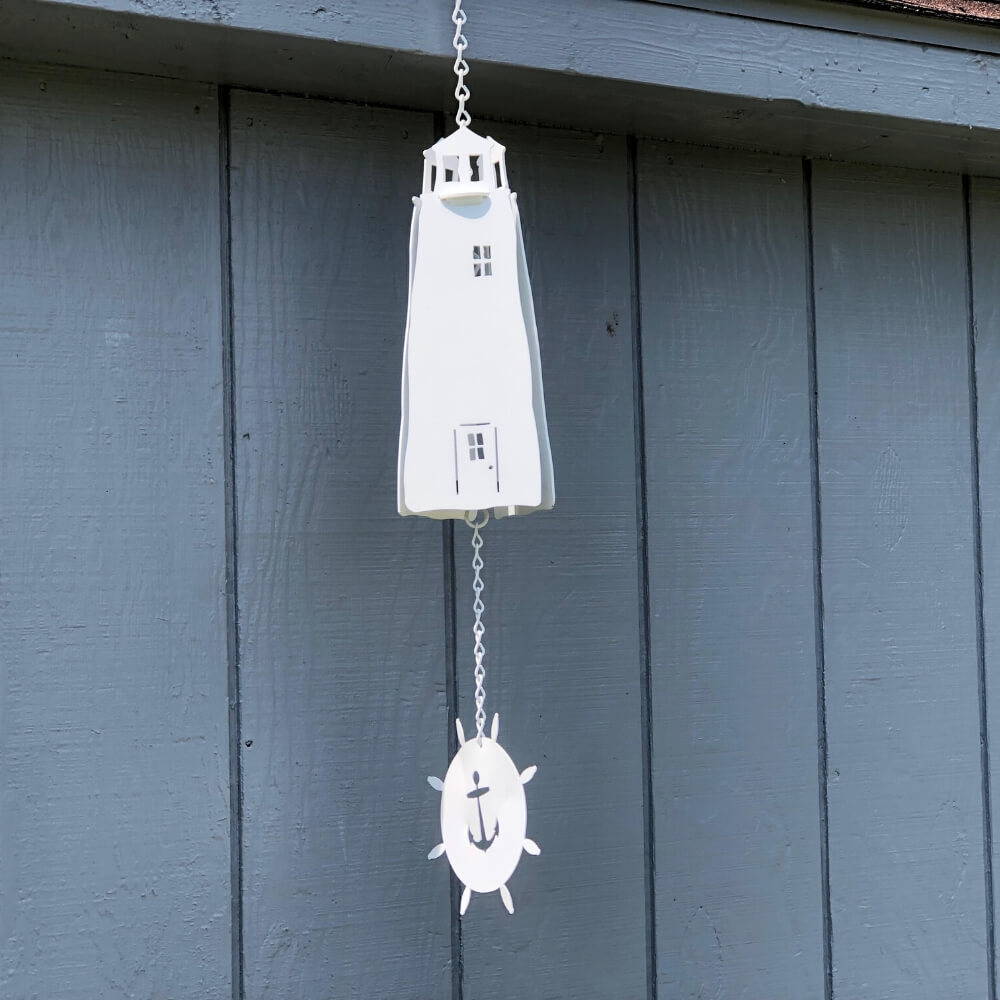 Inspired by old wooden lighthouses, this windcatcher emits a nostalgic charm that echoes the mystique of bell buoys and halyards hitting masts as its hanging anchor catches the wind. Close your eyes and you'll be transported right back to your favorite coastline.
---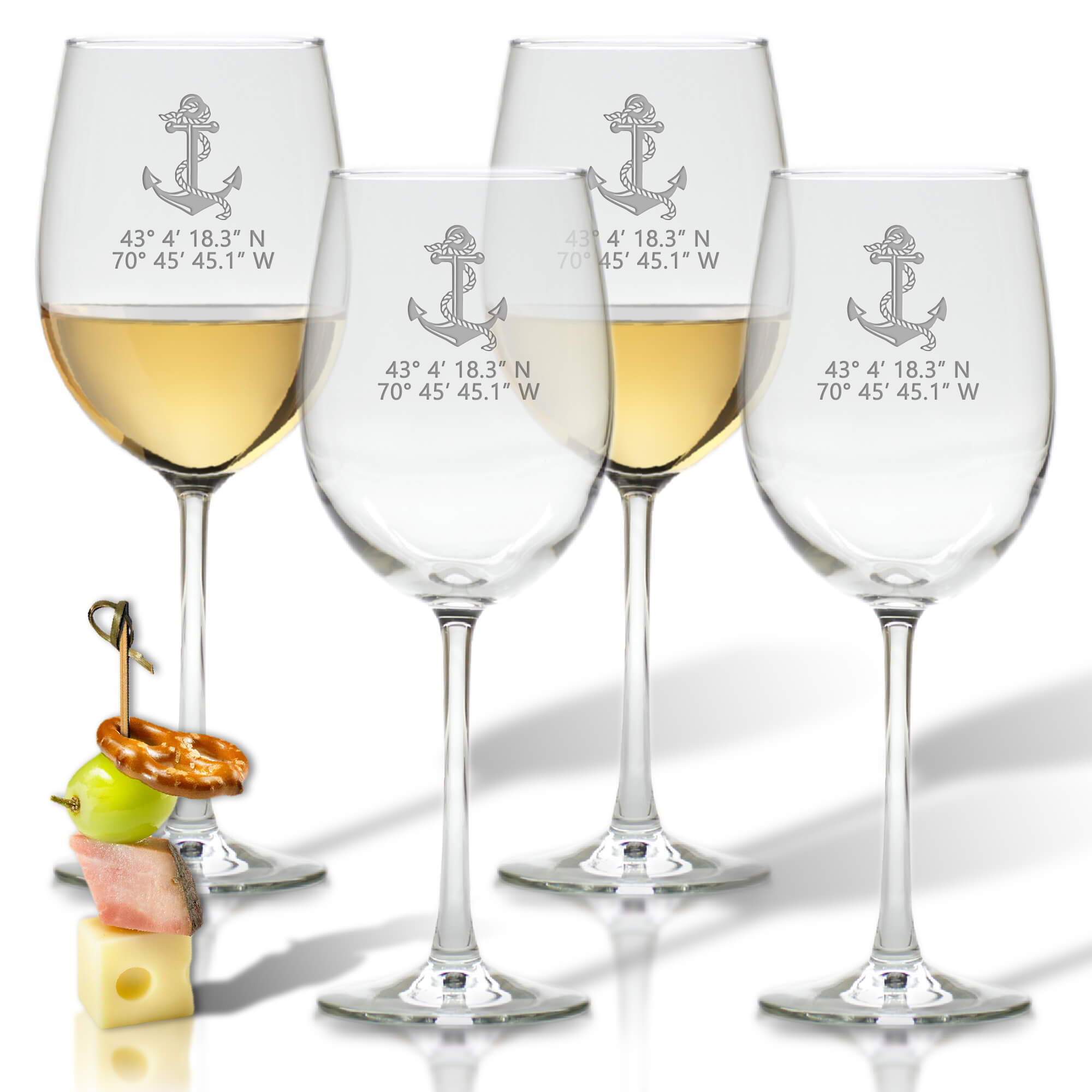 Top Quality Nautical Glassware
Classic wine stem silhouettes in the highest quality USA made glass available. Personalize with nautical designs and the latitude/longitude of your favorate location.
---