Posted by New England Trading Co on 29th Aug 2021
Looking for a special coastal gift? These top nautical gifts for boaters will make their next outing trip even more enjoyable.
And when stormy weather keeps them on shore, you can still make them feel close to the open water with these unforgettable gifts in their lake house, beach home, or seaside cottage!
Maritime Signal Flags
Maritime flags are definitely an eye-catching way to adorn a boater's interior or exterior space. These double-stitched poly-blend flags come with wooden toggle buttons and a cordage loop so they're easy to string together.
Hang to outline the masts of your sailboat or set up a display in the garden, patio, or living room. Spell out a name, a favorite phrase, or a memorable date with these nautical signal flags that go a long way in lending a coastal vibe to any space.
.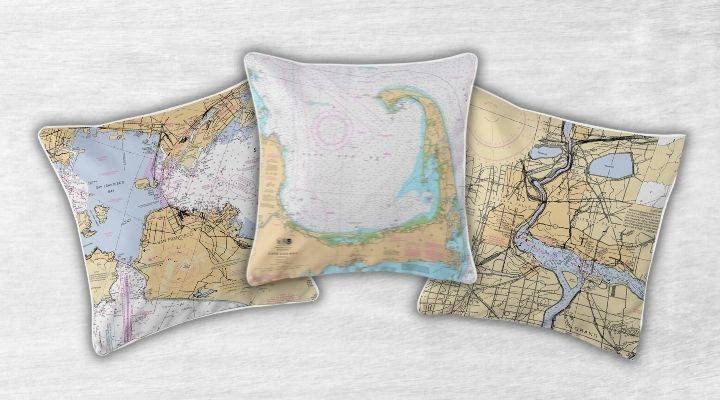 Nautical Chart Pillows
Featuring marine maps from many coastal locations across the United States, these boater-approved nautical chart pillows are the perfect gift to bring back memories of a special beach vacation.
These highly versatile polyester pillows will look right in place from the bedroom to the living room, making for impressive accent pieces to help you relax indoors while setting your coastal home decor apart from the rest.

Wicked Good Lobster Rope Doormats
Coastal door accessories like our signature Wicked Good Lobster Rope Doormats instantly transport anyone to the seaside. Featuring both ocean-inspired colors and earthy tones, these sturdy door mats for outdoors are expertly handwoven from long-lasting nautical rope that can withstand ocean air, salt, sand, water, and sun all throughout the year (and the years to come!).
Easy to clean and fast-drying, your boater friends and family will love these all-weather welcome doormats on their boat, home, and just about any seaside cottage.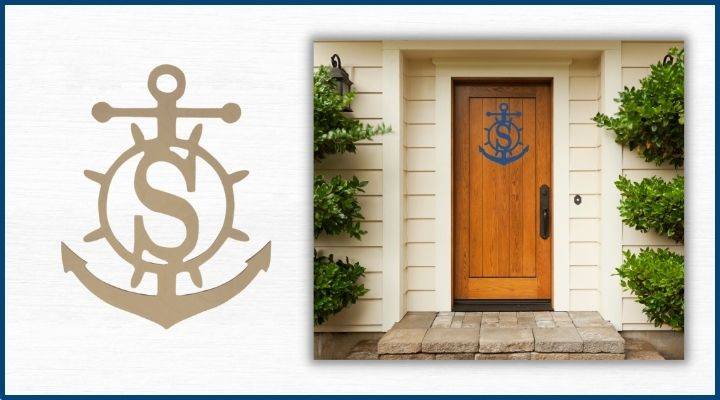 Personalized Wood Sign, Anchor
Personalize their coastal door decor with this charming custom wood anchor sign that can be used indoors and outdoors. Made from birch wood, this personalized sign arrives unfinished and ready to paint for the perfect match or complement to their existing door decor - you don't have to worry about finding the right color!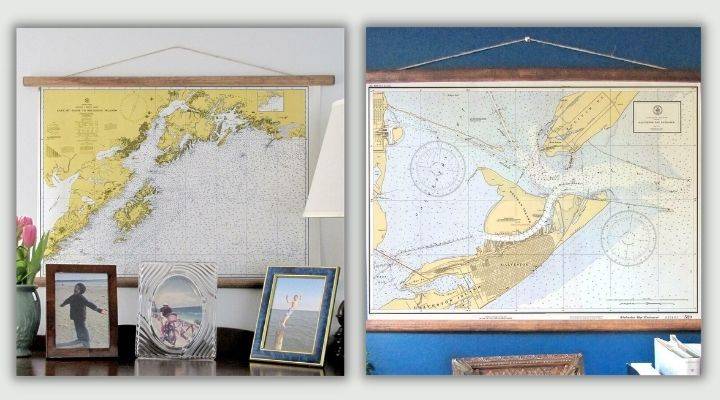 Vintage Nautical Chart Reproductions
For boaters who love to decorate their homes with maps and anything related to water history, this vintage nautical chart reproduction has been digitally restored in full color and comes ready to hang.
Printed with vibrant colors on vellum paper and installed with a wood scroll, this brilliant nautical map lends so much seaworthy style to any home and takes nautical gift giving to the next level!

Unbreakable Drinkware
Featuring the GPS coordinates of the address of your choice, these personalized acrylic glasses make for a special gift to celebrate a new coastal retreat, take dining outside, or sip drinks while boating.
Engraved with a crisp, clear finish, these outdoor-friendly crystal-clear wine glasses are non-breakable so they can never spoil a moment while setting out on a sailing adventure! They're odor- and stain-resistant as well so you can expect long-lasting clarity for the years to come.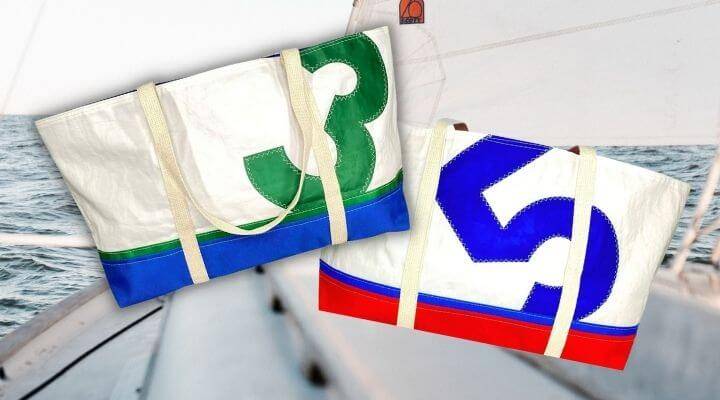 Recycled Sail Bag, Tote Bag Handmade from Sails
Beautifully crafted using 100% recycled sails, this durable tote bag is roomy enough to make sure you have all the things you need while getting to your boat (or the beach) in style. The water-resistant bottom dries quickly and the durable cotton webbing handles make it easy to grip and carry.
Thanks to its quality construction, not only is it the perfect bag for a day out at the beach, but you can also use it whether you're running errands or just buying groceries while on vacation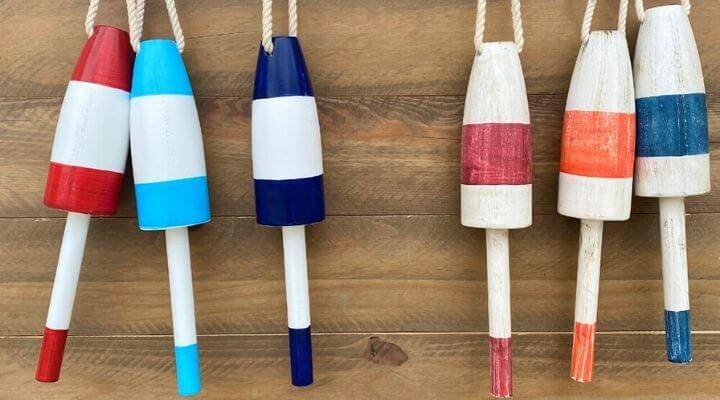 Wooden Buoys, Decorative Nautical Lobster Buoys
Get ready to sail away with these decorative wooden buoys that bring plenty of seaside charm to any space. With these handcrafted buoy decor that you can mix and match, you can add lots of life and color to your home.
Line above your headboard, dress up your front door, or hang these cheerful up in your bathroom, coat rack, or just about any room that needs a dose of sea. Available in distressed and non-distressed finish, these wooden buoys bring a playful touch to your nautical style.
Lobster Rope 101 - Why they make the best outdoor doormats:
Looking for more coastal accessories?

"Believe you can and you're halfway there."